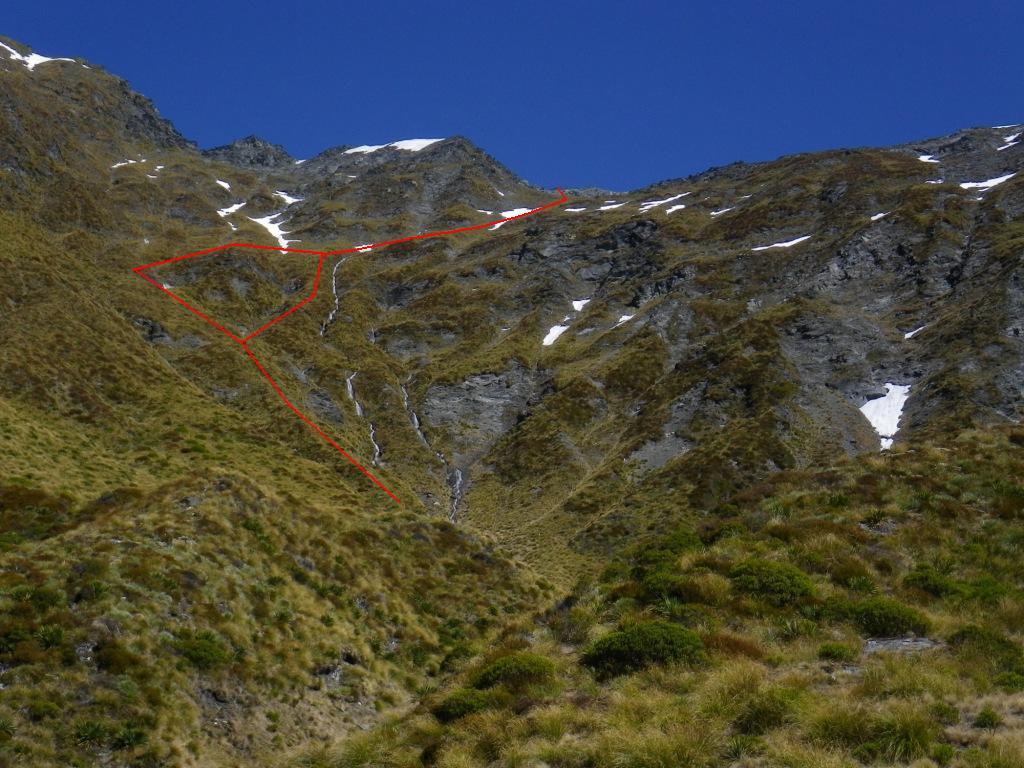 NZTM2000: 1248445, 5030231
The eastern ascent of Dismal Saddle. The only route that seemed viable was up the southern side of the pass, starting up the good tussock spur and keeping left of the waterfalls. Once o the face above it was relatively simple to cut right to the pass - the only tricky section being around the patch of snow visible on the photo where things got steep. I cannot recall which of the two routes shown I took, but once up there the safest route was obvious on the ground.
An ice-axe or other means of self arresting is strongly recommended as this face consists of steep, slippery snow-tussock and a slip would probably be fatal without a means of self-arresting.
The western face of Dismal into Ox Burn is a simple descent by comparison - a walk / surf down free-running scree just south of the pass.
Created by:
Madpom
on 2016-01-01. Last updated: 2016-01-01 17:07:48